Meghan Trainor has issued an apology for her remarks after her vulgar podcast denouncing teachers went viral and included the singer's emphatic use of the phrase "f— teachers." Trainor is now claiming that her passionate comments did not accurately reflect how she truly feels.
Trainor made a comment about the status of American school systems while taping an episode of her show "Workin' on Motherhood" with her brother Ryan and guest Trisha Paytas. She also mentioned that she had opted to educate her 2-year-old son Riley.
Prior to Prince Louis's fifth birthday, Kate Middleton is seen in fresh pictures giving him a spin in a wheelbarrow
"F— that. Everyone on TikTok is," Trainor said in reference to her choice to homeschool Paytas. On the social media platform, both ladies have amassed millions of followers. They say, "This is what having a child in school is like in America. I possess a bulletproof bag, right? I thought, "F— all that.
In response to Paytas' admission that she had been bullied by teachers while a student, Trainor remarked, "F— teachers, dude."
Despite what she said, given her son's education, Trainor expressed her gratitude for the homeschool teachers she knows. Trainor and her husband, "Spy Kids" star Daryl Sabara, are expecting a second child in addition to their son.
Trainor shared her experience with Paytas, saying, "There are so many teachers out here who are so nice and kind and that will come to your house." Additionally, according to Trainor, homeschooled high school students have more possibilities to learn "real-life things."
"Let's save our kids," Trainor said to Paytas.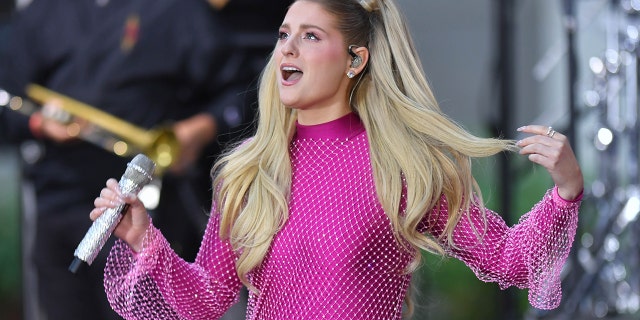 The "All About that Bass" singer faced a barrage of criticism in the podcast's comments section when it was recorded and uploaded to YouTube.
It genuinely depresses me to hear Meghan say that about teachers as a teacher. Not all educators are subpar. All of my pupils should experience support, success, and love. We are there to have an effect on the lives of our kids. Yes, the work we perform is dangerous, but we still do it because so many people won't. Although homeschooling is a wonderful choice, not everyone can do it. One reader remarked, "It saddens me that people will now assume that instructors are not worth it and we do not care about our students.
One more person said, "My jaw has fallen. You have NO IDEA how diligently instructors study in order to impart academic knowledge, social skills, and emotional growth to students. Studying the psychological growth of children and people took YEARS. "How dare you?
JK Rowling jokes about the boycott of the Harry Potter TV show and says she's storing up on champagne.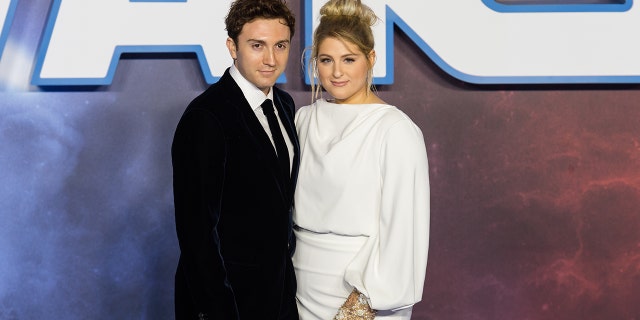 Others admitted that Trainor's choice of words had made them no longer respect her.
Following the reaction, Trainor offered a heartfelt apology on TikTok, claiming that her remarks were not meant to criticize all educators.
"Teachers of TikTok and educators worldwide. I recently remarked on the show, 'F instructors,'" she said, shaking her head in disbelief. "And I don't feel that way. We were discussing how horrible it is to send your child to school in America, which enraged me. And what we all experience, especially teachers, is abnormal and unacceptable.
"I had Trisha Paytas on the podcast, and I knew about her history with her teachers, and I knew about my husband's history with his teachers, and I was bullied by some teachers, so in that moment, I got angry and said, 'F teachers – F those specific human beings back in the day.'" I didn't intend it, though, to all teachers. I adore educators. I stand up for educators. They work the hardest and are paid the least, in my opinion. Since they practically raised all of us, they are the least respected, she continued.
"I'm very sorry, I don't want to offer any justifications. I sincerely apologize to any teachers I offended. And I'll keep telling myself that there's a good chance my remarks will have an impact, so I'll be more circumspect. You all are extremely loved. Again, I'm very sorry. Her final words were, "Thank you all for helping me," as she gave the camera a kiss.